Our Work Is Getting Noticed
Our work has recently been featured in major publications and television including, Dreams Magazine, KCAL Channel 9 and on Netflix's hit show, Selling Sunset. You can read more about our work in these publications below.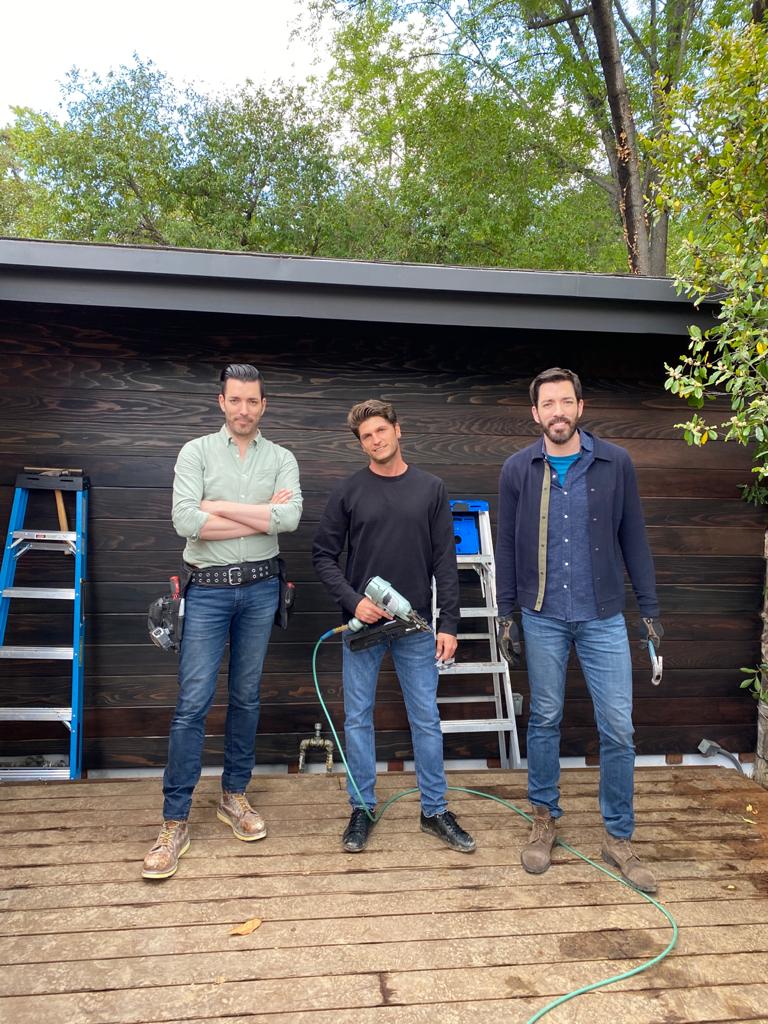 It was a true honor to be chosen to work with the Property Brothers on one of their most popular shows, Celebrity IOU for HGTV. MGC Decks was selected to work on the exterior renovations for two episodes airing on Season 3 of Celebrity IOU. The two episodes were with celebrities, Kevin Hart and LeAnn Rimes. Both celebrities picked friends in the LA area and surprised them with a complete home renovation.

The Property Brothers are as nice as they are tall! Michael Gabso, standing 6' tall, was shocked to be working next to the Brothers and appear to be short! The Brothers did not even need ladders to install wood cladding on a feature wall. Their building and design skills are unmatched. It was fun for the MGC Decks team to be a part of the full production. Working on a strict timeline to complete the projects on for filming day was challenging but extremely rewarding.

Be sure to check out the next episode of Celebrity IOU on HGTV where Michael Gabso and MGC Decks work with Drew and Jonathon Scott to transform Kevin Hart's IOU into an amazing exterior space.
Today and for more than a decade, countless homeowners throughout Southern California are enjoying their morning coffee, entertaining their family and friends and sipping a glass of wine at sunset… on a beautiful new deck… thanks to this close-knit family of 36 builders, managers and the talents of Michael Maor Gabo… and their collective creativity, passion and dedication to the art of luxurious outdoor living.
We were recently featured on a segment for CBS KCAL 9. The segment discussed how now more than ever people are making improvements to their home. Want to improve your home?

Contact us today!