Where to Get the Correct Building Permits in Southern California
You're ready to do it. You're ready to take that leap from dreaming about the new addition to actually creating it. The idea has been festering in your brain for weeks, months, maybe even years, and you finally have enough money to pull the trigger.
But, now you need to get through those pesky permits. They might seem tedious and pointless, but permits actually help you with a lot of things. You get clear-cut guidelines to help you with your project plus the potential help of more investors or workers.
The problem is getting the right permit. There are so many different types of permits for different areas of the country. In California alone, every county seems to have their own rules and regulations. Let's get more specific. You're looking for how to find the right permits in Southern California, right?
Well, keep reading to find out.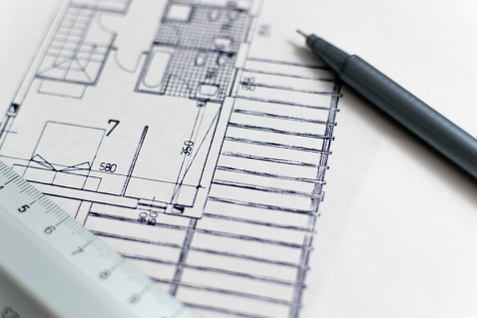 Is the Project Commercial or Residential?
The first question is whether your project is residential or commercial. This will determine what type of permit you need. The steps you need to obtain that permit will be different as well.
You came into this article knowing what type of project you'd like to complete. Luckily, that means you won't have to waste any time trying to decide this first factor.
For residential permits, the steps are a bit simpler. First, you need to inform the local government office of your plans. This requires providing dimensions and ideas. Of course, you can change these later on, but you need to make sure that you're within certain measurements. You don't need to follow as strict guidelines with a residential permit because you are working within your own property.
For commercial permits, there are a few extra steps. If your office/workspace is in a complex, you need to ensure that your plans do not interfere with the neighbors. You also need to make sure that your plans still allow your workplace to remain safe for working.
With this knowledge in hand, it's time to move onto the next step.
What Do You Want to Build?
Depending on what you want to build, the permit requirements will be different. This all has to do with the measurements. The bigger you want the addition, the more you'll need to do before the permit is approved.
A significant part of this step is paying the fee to get the permit approved. This mostly applies to commercial projects. Since having a huge addition to your business could be considered inconvenient to the other businesses in the area, you should be prepared to cover the costs.
If you're on your own property, you have free reign. You can make additions that would be more difficult to do on commercial properties. But again, the bigger the project, the more it's going to cost to you acquire the permit.
How Long Will It Take You to Complete?
You want to make sure that you have everything lined up before you get your permit. The permit only lasts 180 days after you initially get it until you start construction. So that means that you have 180 days after you get the permit to start the project. This is totally doable. However, it's much simpler to get your construction project in line before you get the permit.
After you have set everything up, construction can begin as soon as the permit is approved. Then you have all the time in the world to complete the project. Well, sort of. If you abandon the project, whether it's due to money or something else, then the permit will expire in 180 days after construction stops. That means you'll need to get a new permit if you want to restart the project.
What Office Should You Go to?
There are a few different buildings where you should go to get the right documents. First, look up your local Building and Safety district office to figure out what you need. You can either call them or show up in person.
The office should be able to help you start on all the paperwork and figure out what you need before you can be approved. It also helps to check out the website of your local branch and see if they have online resources and checklists available.
Who Can Help You?
If you're looking for help that extends not only through the permit process but also beyond into the construction process, MG Construction and Decks is here to help. We specialize in installing decks and remodeling kitchens and bathrooms. Our team is happy to take on any project or guide you to the right business partner.