Planning Deck Remodeling? Here Are Creative Features You Can Add
If you are considering deck remodeling, it is a perfect opportunity to add new features to your deck. You are going to spend some time, effort and money on the remodel job. So it makes sense to also spruce up the deck with new features that are creative, fun and practically useful at the same time.
Here is a look at some stand-out features that you can use to make your deck a more fun, relaxing and useful space.
Lighting
There are virtually endless options when it comes to deck lighting. During a deck remodeling, you can easily install a lighting system that makes your deck better lit and a more comfortable zone in the late hours. When done right, deck lighting can accentuate other deck features, make the deck feel cozier and add a truly classic feel to it. You can hire a contractor to install the lights or take a DIY approach to install low-voltage light fixtures on your deck.
Fire Pits
A cozy cup of tea or coffee on the deck is a delightful indulgence during the winter evenings. Even better is a fire pit right on your deck which can perfectly complement the cool nights. As with lighting, you have a lot of options if you decide to install a fire pit on your deck. You can go with any of the off-the-shelf models available in the market, or have one custom-made. If you have hired a professional construction and decking contractor for deck remodeling, the contractor may be able to handle the construction and installation of a good fire pit as well.
Glass Railings
Most decks use wooden or metal railings to achieve a classic feel. However, glass railings offer many benefits in contrast. For a start, these railings do not obstruct the view and let you enjoy the surrounding landscape better. If you use high-quality glass, the railings will also provide a good safety barrier which is important especially if you have kids around.
Shades and Coverings
If you are planning deck remodeling, you may also want to consider adding shades or coverings to your deck. Deck coverings offer numerous benefits as discussed in our other posts. If your deck is not already covered, you can go with unique covering options like shade sails or awnings.
Customize Your Deck
A deck remodeling is a great time to customize your deck and make it your own so that it reflects your taste and personality. Nothing achieves this better than creative features like those mentioned above. So next time you plan a deck remodel be sure to consider adding these features.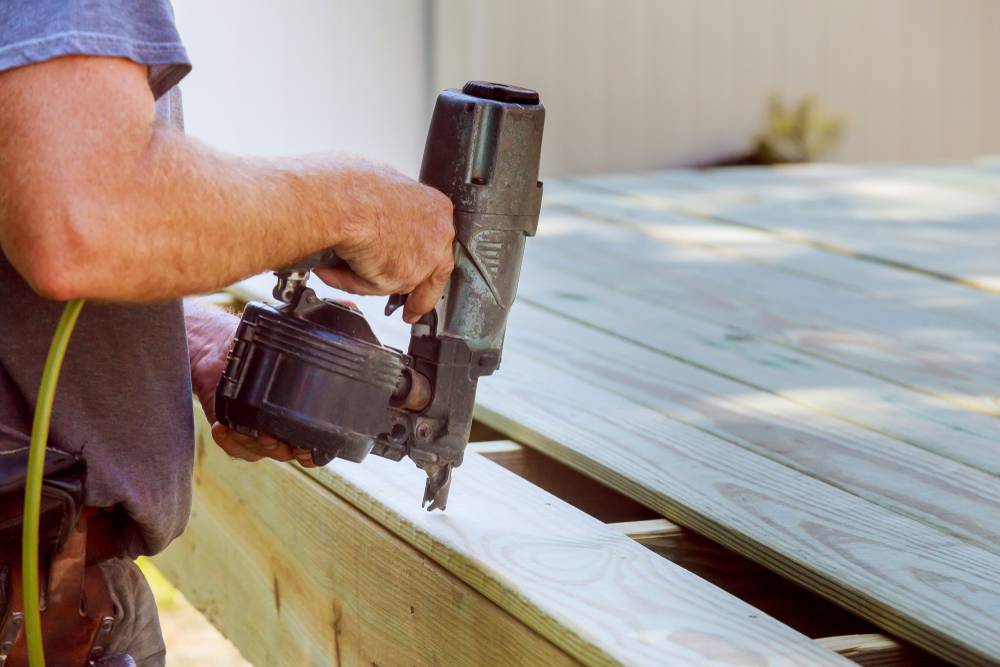 If you're thinking about adding a deck to your property, your planning should take into account ROI variables. Materials, size, access, and the "wow factor" all contribute to a prospective buyer's perception of the value added by a deck to the property. It's worth becoming familiar with deck construction in the comparable properties in your area so you can position yours where you want to be value-wise. Another value relationship to consider is that between your deck budget and the overall value of the property. It doesn't make ROI dollars and sense to build something too grand for the size and likely resale price of the home. One rule of thumb used by contractors and architects is that a deck should be no larger than the home's biggest interior space. 
Keep in mind, too, that adding value to your home gets the attention of the assessor and the underwriter, so your property taxes and insurance premiums are like to be increased. Like anything else built by human beings, a deck will inevitably require some maintenance and/or repair as time goes by. Good choices of materials, with expert design and construction, are the ticket to keeping those costs down and your enjoyment and ROI up.