Bathrooms are the most purely functional spaces in a home, rooms where business is taken care of, and that's pretty much it. Above all else, bathrooms and everything in them have to work. That said, we do spend between 2 and 3 years of our lives, all told, in the bathroom, so the desire for a space that's pleasing to the eye isn't unreasonable or surprising.  Form and function go hand-in-hand.
Besides simply hating the whole thing, common triggers for thoughts of remodeling a bathroom are worn or obsolete tile, cabinets, and fixtures, inadequate space, and layout that doesn't work with changing life circumstances. It's not your imagination, bathrooms really are smaller in older houses, and so are the showers in them. Sometimes, age also brings rot, mildew, and decay, leaving the homeowner with little choice but to do extensive repairs. Lemons to lemonade, that's a perfect opportunity to launch a full-scale gut renovation.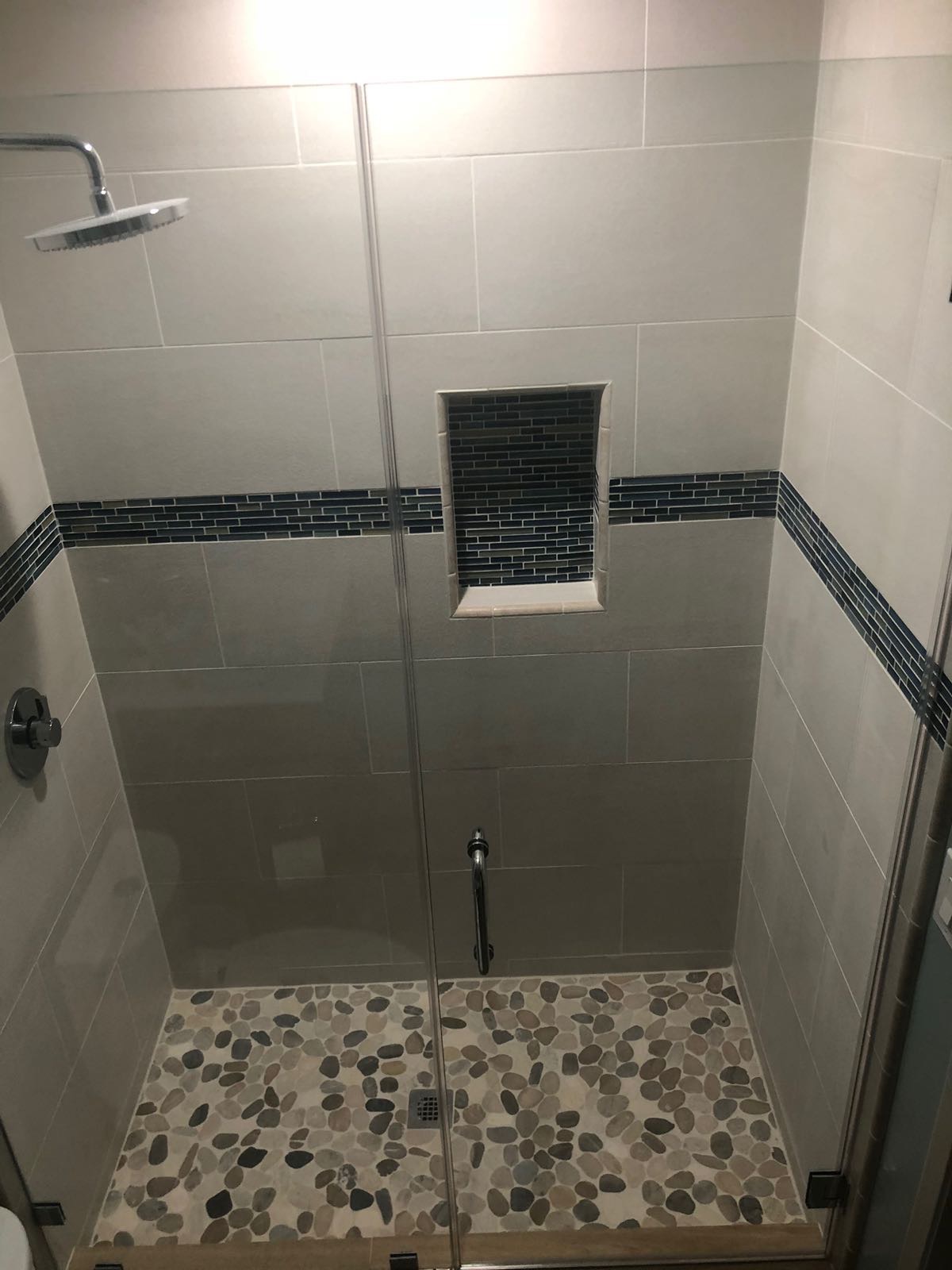 There's a lot to think about when contemplating a bathroom renovation. A well-designed, beautifully appointed upgrade is among the top remodels in terms of the homeowner's return on investment, so it pays to get it right. A good starting point is to think through the use to which the bathroom will be put, by whom, and when. A master bathroom is used differently from a powder room, and the number and ages of kids set parameters for the full bath they use. HGTV offers a useful list of questions you should answer at a very early stage of planning.
Once a functional design is settled on, the aesthetics can be approached with confidence. The choices available to consumers are almost infinite in number and variety. Some of the hotter trends are curbless showers, side-mount sink faucets, tiled ceilings, floating vanities, and built-in fire features. Bathtubs seem to be on the way out. Some ambitious remodels exploit a shower on an exterior wall by punching through it and installing a doorway to an outdoor free-standing tub in an enclosure. The quest for more bathroom space is one that experienced designers often can find solutions to even when it seems impossible, and these don't always involve putting the tub in the yard! 
A potential downside to the incredible range of decorative choices is getting lost in them. Too many great ideas and there are always more. Here's where the guidance and advice of experienced professionals can be harnessed to get to the goal line, hanging form on function within your budget and in synch with your wants and needs. It'll feel good, work perfectly, and look great.