Single-Day Backyard Projects for DIY Enthusiasts
When it comes to backyard projects, you can literally never run out of ideas. However, if you actually want to try your hands on an idea, you will need to consider constraints such as time. This is because it is simply impractical for many homeowners to dedicate a lot of time to upgrading the looks of their backyard.
If you are such a homeowner, here is some great news. We have brought together some awesome backyard projects which you can easily start and finish all within the span of a single day. With these projects, you can add to the appeal, usefulness and aesthetics of your backyard over a regular weekend.
Build a Tool Holder
Is your backyard is always cluttered with various tools lying around? You can quickly build a tool holder to tidy up the space. This is one of the simplest backyard projects that you can pull off in a matter of hours. All you need is a couple of pieces of wood, adhesive, a few screws and basic woodworking tools. Connect four wood posts with two lattice-like wooden grids on either end of the lengths. At one end, the lattice will hold the bottom of the tools. The grid at the top will effectively hold the top of your tools.
Add a Water Spring
A water spring gushing forth from the ground is a sight to behold. And you can add one to your backyard quite easily and inexpensively. For this backyard project, you will need a plastic bucket and a pond liner. You will also need a fountain pump, a sturdy hardware cloth and some rocks.
To create the fountain, dig a hole into a spot of your choice. Then, place the plastic bucket inside and line it with a liner. Place a pump at the bottom, ideally on top of a brick. Connect the pump with a tube. Then cover the top of the bucket with hardware cloth. And let the tube protrude through a tiny opening. Hide the top of the tube amid rocks. Now add water and let the fountain flow.
Stair-Step Plant Stand
This is another fun feature you can use as a one-day backyard project. For this stair-step plant stand project, you will need wooden boards cut into two lengths. Then, nailed them together as square stacks. The incredibly simple and easy project has a brilliant finish.
Backyard projects don't need to be hard, cumbersome or expensive. Although you will be better off hiring interior and exterior renovation professionals for larger projects like decks, you can do a lot of backyard work on your own. The ideas shared above are just a glimpse of how some time and some effort on your part can add a lot of magic to your backyard space.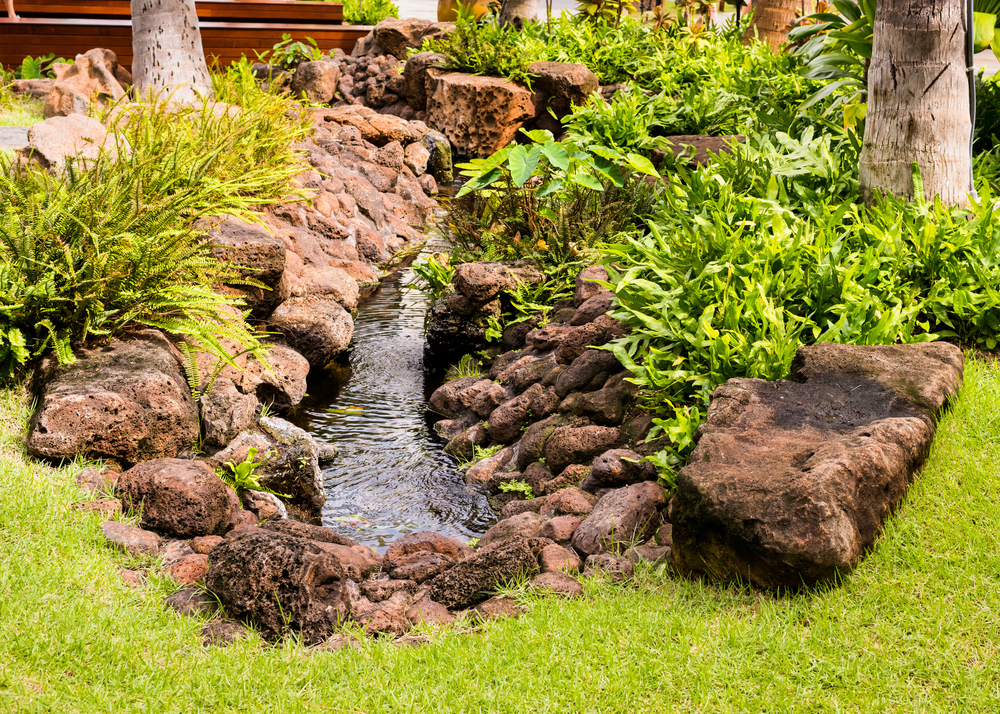 If you're thinking about adding a deck to your property, your planning should take into account ROI variables. Materials, size, access, and the "wow factor" all contribute to a prospective buyer's perception of the value added by a deck to the property. It's worth becoming familiar with deck construction in the comparable properties in your area so you can position yours where you want to be value-wise. Another value relationship to consider is that between your deck budget and the overall value of the property. It doesn't make ROI dollars and sense to build something too grand for the size and likely resale price of the home. One rule of thumb used by contractors and architects is that a deck should be no larger than the home's biggest interior space. 
Keep in mind, too, that adding value to your home gets the attention of the assessor and the underwriter, so your property taxes and insurance premiums are like to be increased. Like anything else built by human beings, a deck will inevitably require some maintenance and/or repair as time goes by. Good choices of materials, with expert design and construction, are the ticket to keeping those costs down and your enjoyment and ROI up.